Finally, four days after Wizard World Chicago Comic Con came to an end I have the strength and time to blog about it. Been feeling kinda loopy the last few days but I think the bug has passed. I was really surprised at how well we did at this show. I went into it with lowered expectations since I hadn't done the show since 2006. Back then I only had one book and no do dads to sell for the mainstream fans. This year I come in with five books and a large assortment of magnets, buttons and pocket mirrors featuring my characters as well as those made from my old comics collection.
This was by far the most expensive con of the year with both the city of Rosemont and Wizard productions trying to squeeze every drop of blood out of everyone from the fans to the exhibitors(they placed these plastic wristbands on everyone instead of badges to make sure no badge would be used by anyone but the purchaser, so all weekend we're walking around like we escaped from the psych ward) but we managed to make it a success anyway.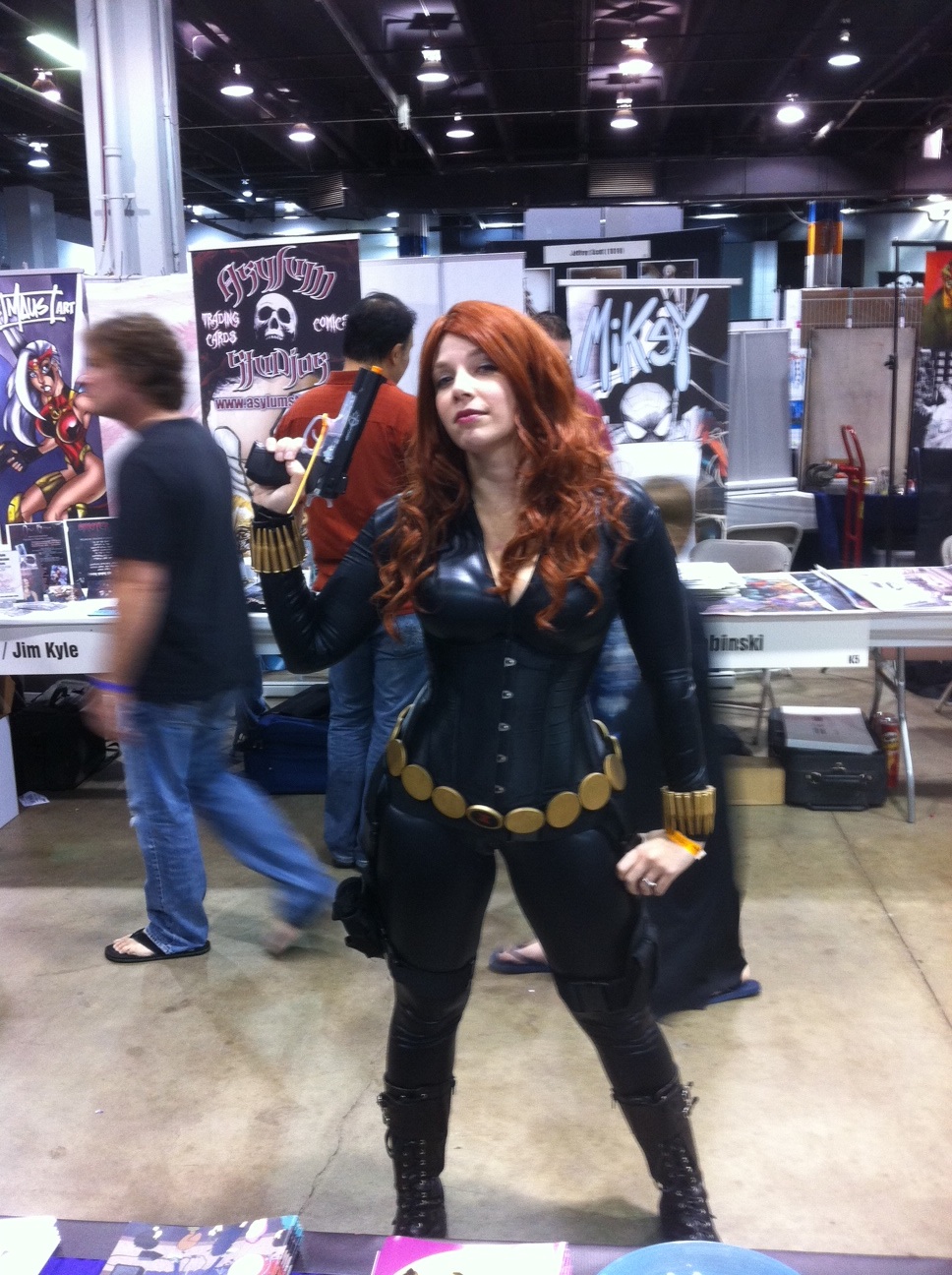 Janet worked the table with me on Thursday and Saturday so those days were a lot of fun. Saturday was crazy busy and we sold a ton of magnets & buttons as well as a few comics (imagine that!). Saturday was the busiest day I have ever experienced as a seller. We went home had take out and just crashed. Thank god we found a good dog sitter so we could make it happen.
I'm thinking of doing wizard next year but it depends on whether or not c2e2 and or cake see fit to allow me to purchase a table from them. In the meantime, I'm booked for Detroit Fanfare this October, which for sure will close out the convention season for yours truly.