Years ago I used to keep a journal. It helped me work through a lot of things that I was going through at the time. For some reason I got away from doing that, but since nobody reads this blog I've decided that this is my journal now and plan to make more frequent entries. If someone reads it, no big deal. I have no secrets.
One week ago we were at a vet appointment for Herbie. We always brought Odie along for because he hates to be left alone with just the cats, plus it's just nice to have him around supporting Herbie. We mentioned to the doctor how Odie was having some  stool issues and she noticed that he had some muscle wasting in multiple areas that was an indication of a very old dog or a very sick dog. Suddenly the conversation was no longer about Herbie.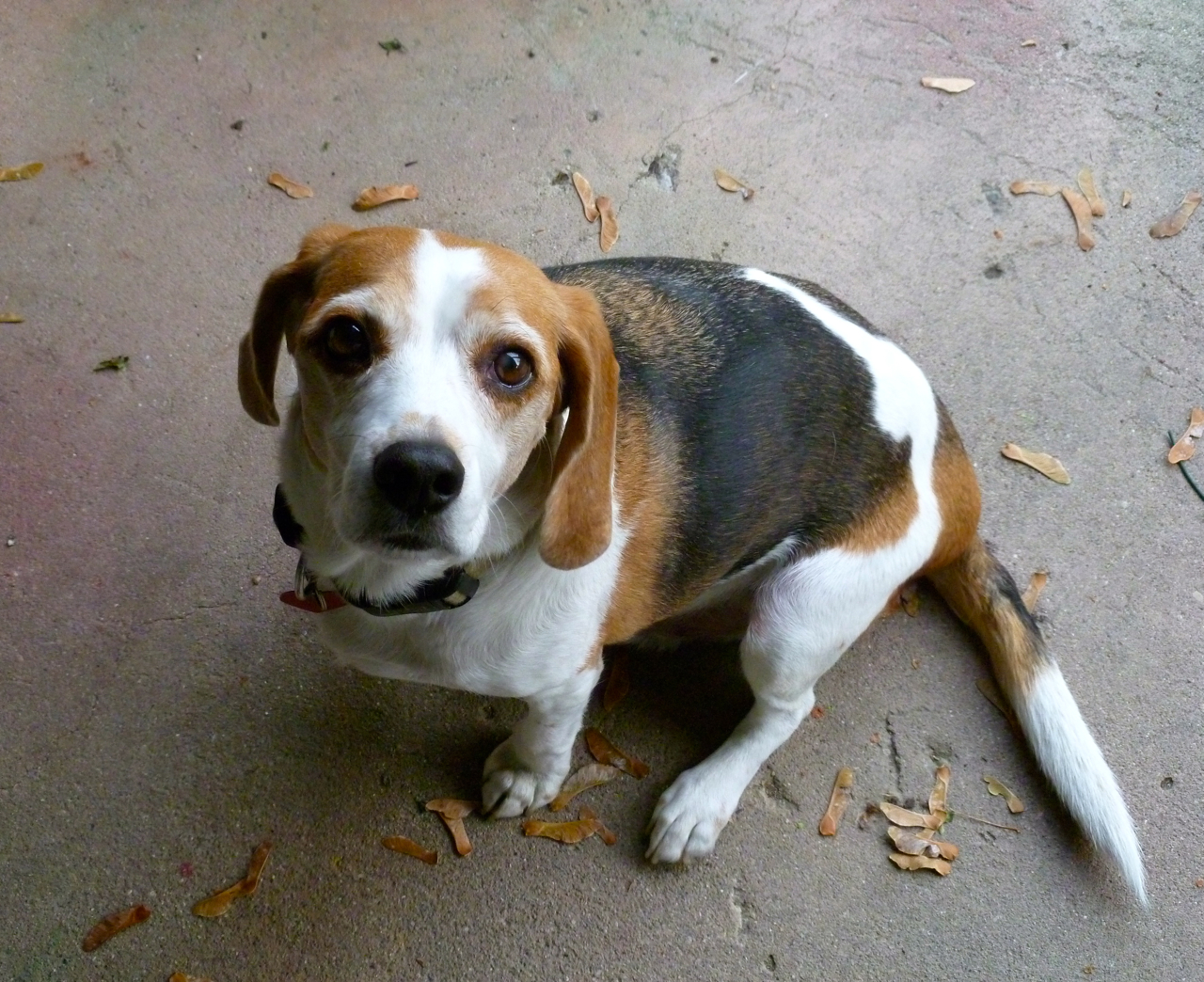 The doctor ordered a set of x-rays and they confirmed the worst. His intestines were being smashed to the back of his body by huge tumors that had been growing for some time. Some calcification of the organs had already begun. He didn't have long.
I felt numb and heartbroken. We had just spent hundreds on expensive tests and even a dental only a few months ago where they told us he was fine. I'm still trying to not be angry about that. If they had done the x-ray when we had the senior blood panel done on him in April, maybe we could have done something to slow the process or at least make him more comfortable.
His last day was not comfortable. That was Monday. We said goodbye to him at 3:00 Monday afternoon, less than a week after the diagnosis.
The last few days have been really shitty. When you adopt older dogs you have less time with them. That's the trade off, I get that but that doesn't mean that you don't feel like you just took a baseball bat to the gut every time you lose one.
And you know what, I'd do the same thing all over again.
It's not about us it's about the dog.
If I see another older dog in a shelter in the near future, I'm probably gonna adopt them. Especially if they're a beagle.
Right now, little Herbie is the last man standing. I always knew he was a tough little guy but I had no idea he would outlive our other dogs.
I'll always remember Odie as being such a diplomat. He ignored the cats even when they were acting crazy. Lily was so nervous that she would often trip over him and even lay on top of him but he never protested. And he was always careful to not trample Herbie even at dinner time.
I'm really gonna miss my buddy. He was something special. Right now I imagine him and Lily in heaven snuggling together. Saving a space for Herbie.