Meetup.com is a free website with tons and tons of different groups, from reading groups to walking groups, movie watching groups, knitting groups, etc.  I am in a monthly book club thanks to that website, which I enjoy very much.  This other group, which I won't name, looked great on paper but never felt quite right for me.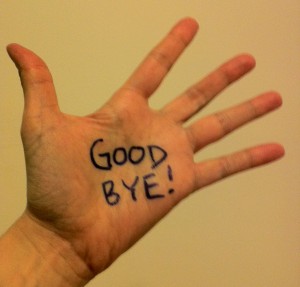 I thought being in this group would be inspirational, but I ended up only feeling like I should be inspired, but definitely was uninspired.  Finally I decided just to leave the group, which I did in a few clicks on meetup, with a friendly goodbye message to the group organizer.  Phew what a relief!
Being in a group that's not right for you can stagnate your energy, give you guilt because you are not participating, bore you, etc.  This doesn't mean that the group itself is inherently negative or bad.  It may be that the energy of the person leading it, or the collective energy of those in the group, is not a good complement to your own energy.
Now that I quit, I feel more motivation to do something new.  I looked for something else to join, either a creative class or group.
I started watching some how-to creative videos on the Paper Source website.  Paper Source is a paper and craft supply store in several states and they have classes, but also free videos on their website which are great for giving crafty sorts of ideas.  I may also join another meetup.com group.  There are so many I'm sure there's another that would be fun for me.
Here's hoping that you ditch the groups that don't suit you, and find and join groups or start projects that inspire and nourish your creativity.