Pitch is probably the the best TV drama that you're not watching right now. Sports fans are ignoring it because "Oh how ridiculous a girl baseball player" and non fans are like, " Ugh, another show about sports".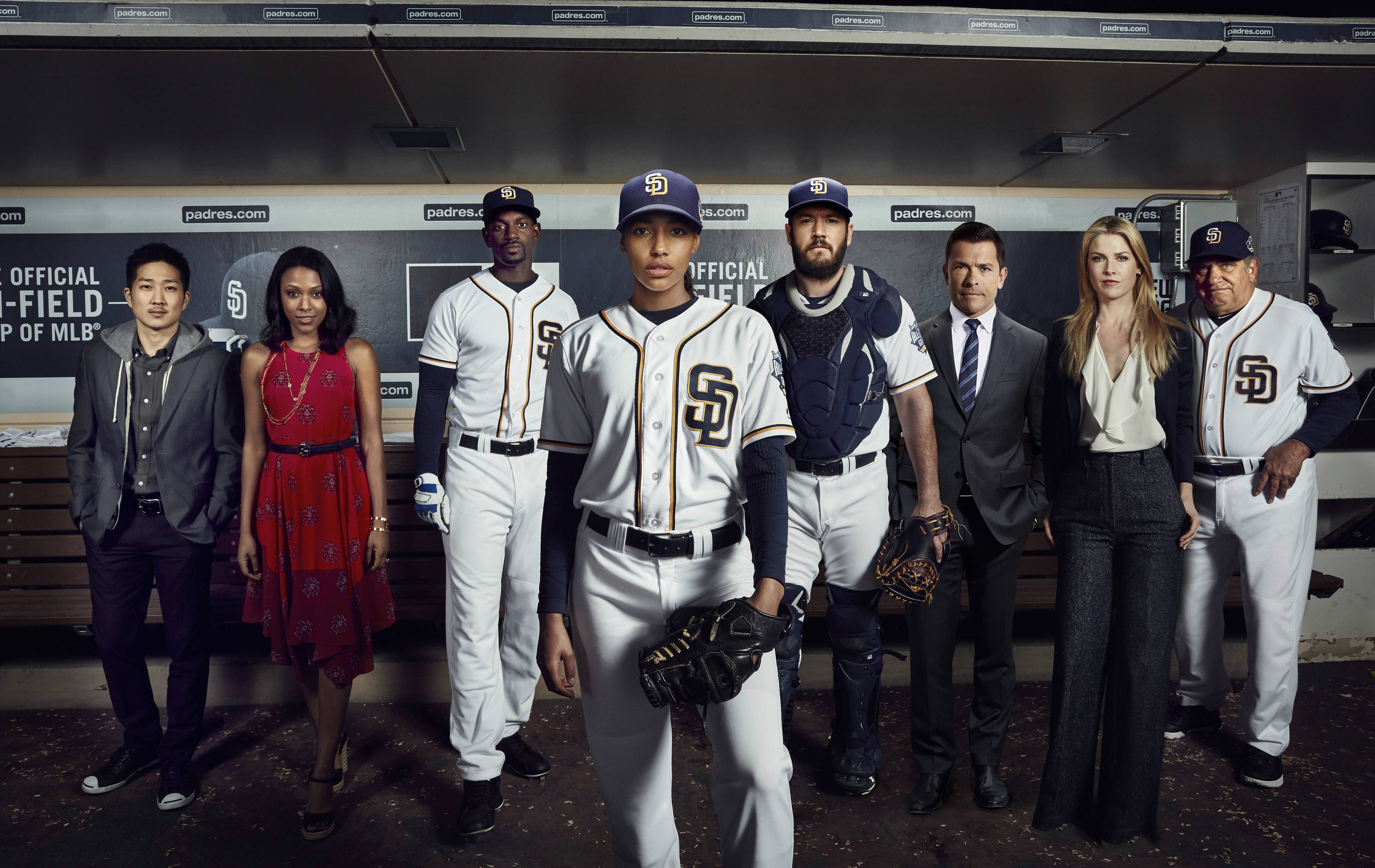 My opinion is that there's enough there to keep both those demographics content. Last week I was catching up on the show on Hulu and Janet started watching and was totally drawn in and she couldn't care less about sports. Kylie Bunbury is so believable as Ginny Baker the first female MLB player. Mark-Paul Gosselaar nails the part of the aging veteran teammate with a heart of gold that takes Ginny under his wing. I had no idea he was that good an actor when he was Zack on Saved By The Bell.
Sure you could pick apart details like her father when showing her how to throw a screwball has his fingers set for throwing a circle change but only hardcore fans would complain about that. There's plenty of drama and character development to keep you interested in the story. It's like Friday Night Lights in that it's a show about people of which some of them have sports as part of their lives but there is very little actual sports being shown.
That said, having the full cooperation of Major League Baseball makes this show feel really authentic. They find a way to work actual game footage and current players and sportscasters into the mix which is very cool.
The most important thing about Pitch is the inspiration a show like this could be for young girls, and they really drive this home some would say to the point of being preachy. Given the results of the recent election, I don't think you can downplay the woman hate that goes on in society in general or sports specifically. Even in the comments section for videos promoting the show there is so much vitriol. I personally believe that a woman could play pro baseball. She would have to be a pitcher or maybe a slick fielding middle infielder and be a generational talent like Serena Williams. And the biggest obstacle she would have to overcome wouldn't  be MLB hitters, but the old boy system that likes to keep things the way they've always been.