A feat thought by some to be unachievable became a reality a couple days ago when the Chicago Cubs won the World Series. I never get tired of writing that or saying that or thinking about that because that makes it more real.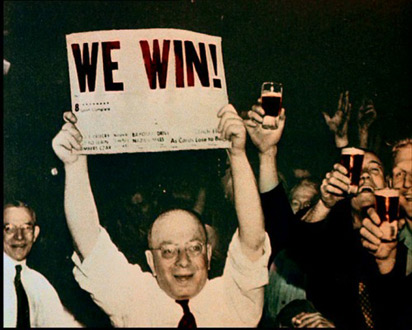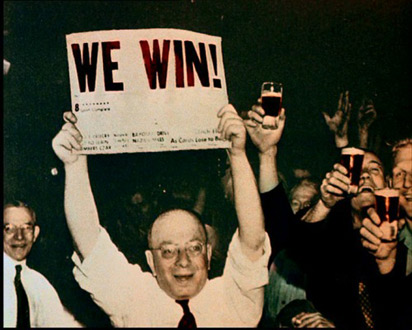 Finally, the men in blue put together 11 wins in October. Cub fans, especially older Cub fans know what it's like to endure  not only losing but also constant ridicule from everyone from White Sox fans, co-workers even the national media. Every year they made the playoffs ESPN would rebroadcast the 84 or 03 NLCS. Finally they have to bury that shit.
Thanks to a team of young studs that don't know or care anything about those teams, the north siders are set up for a possible dynasty. Even when fans lost hope,(myself included) they come charging back. Down 2-1 to the Dodgers, 3-1 to the Indians and after losing a 5-1 lead late in game 7 when your horse of a closer gets lit up for a tying homer, these boys still come back in the 10th inning of the greatest game 7 ever and score 2 runs to win their first championship since the dead ball era.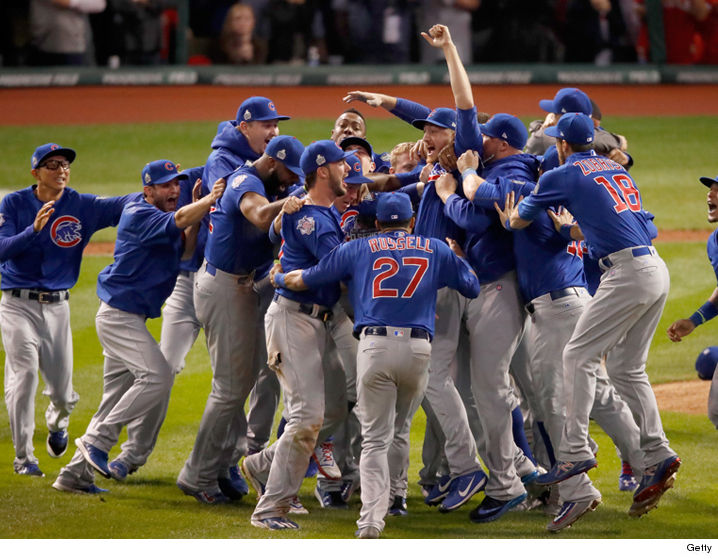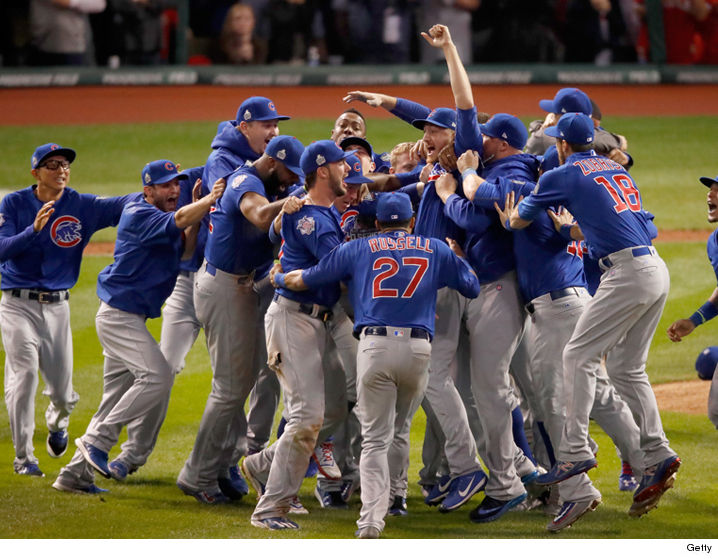 I know a lot of you don't care about sports but this is bigger than grown men playing a boys game. I can't count the times I have been mocked or even at times bullied when I was a kid simply for being a Cub fan. Those who stand by their team especially in rough times (108 futile years) to me shows something about that person's character. Anybody can be a fan of whoever the current champion is. That just means you're a front runner, a coattail rider, a brown noser even. If I knew a job applicant for my company was a front runner I would never hire them. I could never count on their loyalty.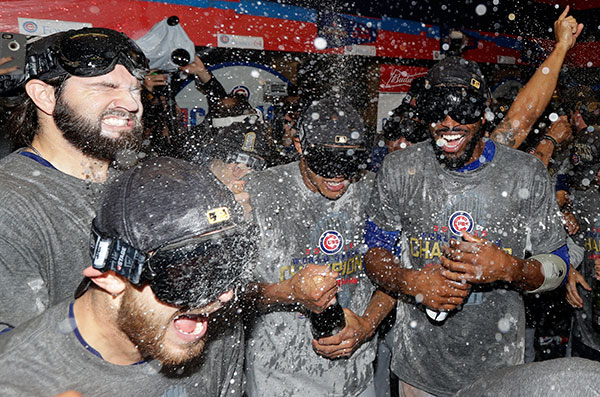 This World Series win is like the payoff for putting dollars into a slot machine for over a century. That payoff came in tears and the release of energy that could be felt worldwide. Everyone has a story about a family member or friend or partner that was no longer alive that was a lifelong fan. For those of us still in the body, we had the weight of 50 giant gorillas lifted of our backs on Wednesday November 3rd 2016. This was the last great American sports story. I'm trying to think who should play Joe Maddon in the movie…